How Do I Know What Type of Acne Scar I Have?
Our specialists at Scar Healing Institute can help identify your acne scar or scarring. We will work with you to create a plan that will help you achieve both mental and physical healing. Contact us to help you find out more about your skin and how we can solve your skin issues.
Our Proprietary Skin Scar Treatments
Meet The Acne Scar Phase-Out System
Our proprietary phase system is specifically designed to attack acne scars from all angles: chemical reconstruction from the top-down and physical reconstruction from the bottom-up and from the side. We pride ourselves in our meticulous, personalized, and longitudinal approach to treating your scars.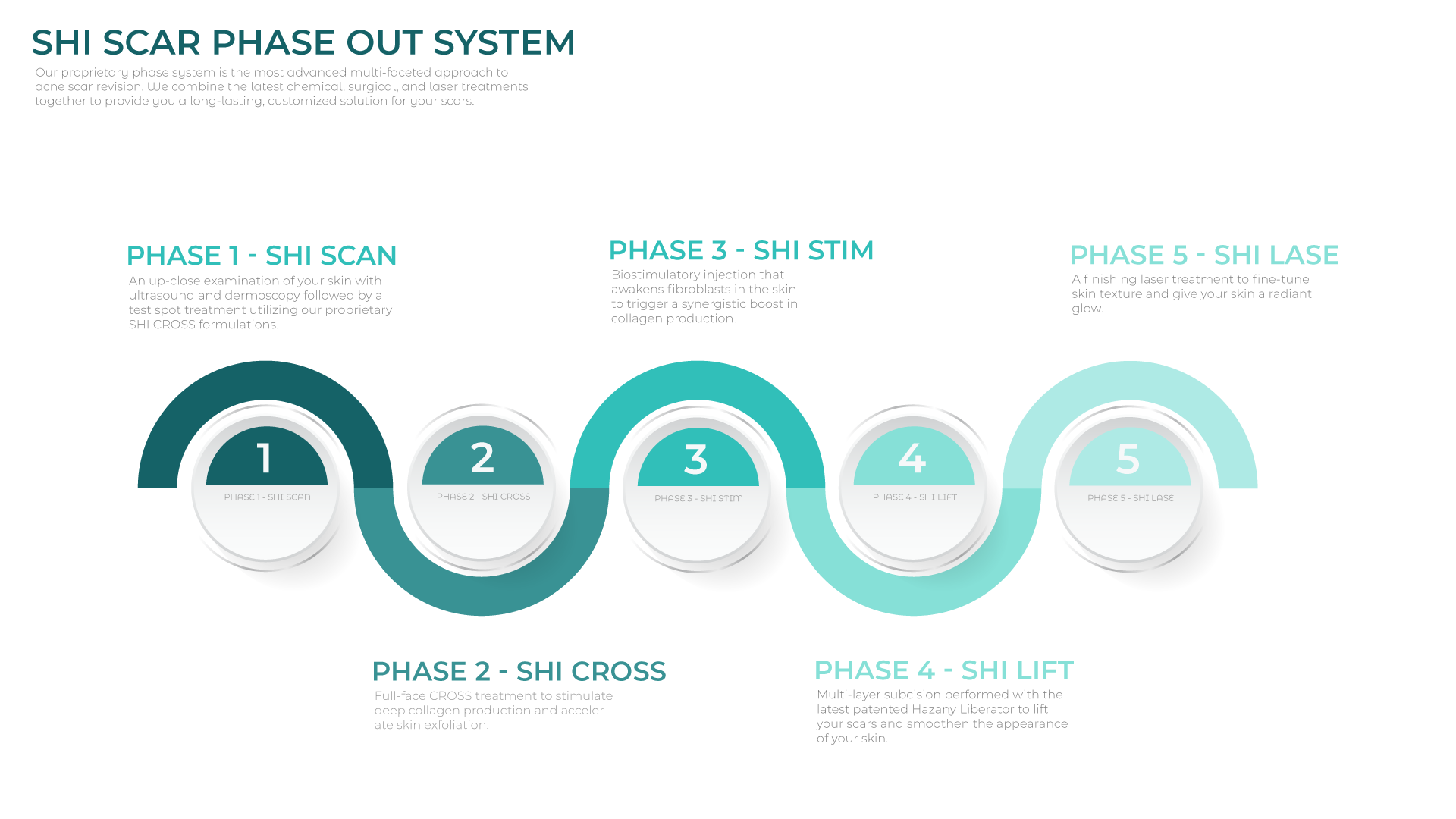 Scar Treatments & Procedures
While our proprietary phase system is highly customizable and flexible for patients, we recognize that patients may benefit from other procedures as well. Explore these treatment options below and see if they may be right for you!