Our Phase System – Explained
Our proprietary phase system is specifically designed to attack acne scars from all angles: a chemical reconstruction from the top-down and a physical reconstruction from the bottom-up, as well as from the side. We pride ourselves in our meticulous, personalized, and longitudinal approach to treating your scars – however they may have formed. This is a system that takes the patience and dedication of the skilled dermatologists at SHI. We're here to help start the healing process for your skin.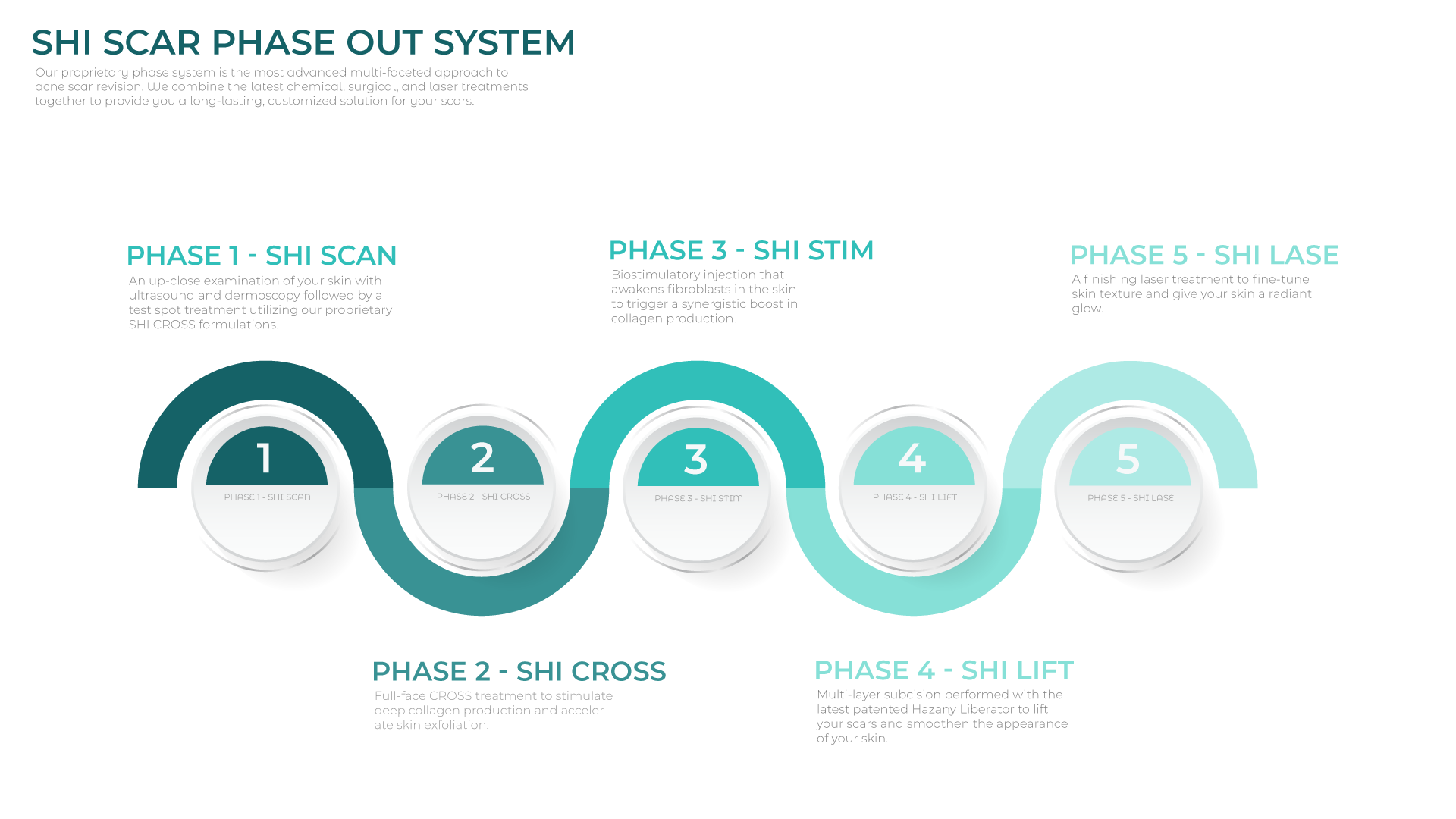 Our Proprietary Phase-Out System,
Explained.
We utilize CROSS for the application of deep chemical agents to activate new collagen growth & healthier skin.
We utilize Poly-L-Lactic Acid biostimulatory filler injections to keep your skin lifted, youthful, and radiant.
With Subcision, we start separating tethered scars and inducing major scar therapy and scar remodeling.
Other Helpful Skin Procedures
While our proprietary phase system is highly customizable and flexible for patients, we recognize that patients may benefit from other procedures as well. Explore these treatment options below and see if they may be right for you!